"As of today everybody was still virtual, however, that doesn't mean there aren't students in our schools," Hibner said.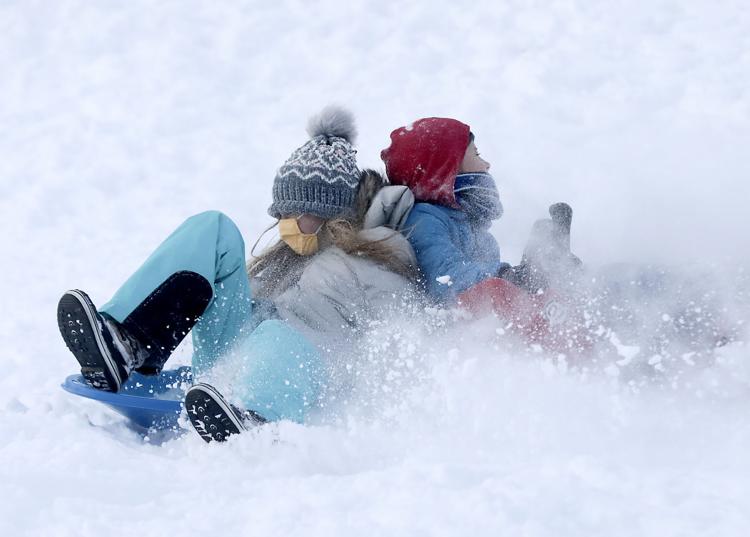 Hibner said some students, particularly those who don't have internet at home or those with disabilities who need extra support, still come into the physical schools.
If a building was closed but online classes continued, Hibner said those students who are "already marginalized" would miss out on a day of learning.
"One of our goals has been to make sure that we don't increase those opportunity gaps," Hibner said.
In addition, about 100 juniors were supposed to come to the building to take the preliminary SAT test, and some teachers were coming in to prepare for elementary school students to return Feb. 1.
"We didn't feel it was safe for people to be on the roads," Hibner said.
Pauli, whose two sons are enrolled in Belleville schools, said having a snow day was "the exact right call."
Instead of trying to make the trek to school, Pauli said her two boys, one in seventh grade and the other in ninth, spent the day outside.
Pauli's glad the pandemic didn't destroy the snow day. In a stressful year, the snow allowed her sons to "just be kids again for a day."