The Department of Social Sciences offers undergraduate students diverse opportunities
for real-world archaeological fieldwork and research, international experience, and
professional development.
Ready to take your education abroad? Consider our study abroad program. Study abroad varies from one semester to one year in length. The benefits
of international study and travel include intercultural awareness, sensitivity, and
communication skills, as well as exposure to different cultures, perspectives, and
geographic regions.
Don't miss these unique opportunities to study abroad, build international relationships,
and gain valuable experience.
Discover why legend and reality mix. Greece: Histories, Heroes, and Heroines is a new faculty-led study abroad program. In Track A we will spend four weeks exploring
the fabled land, studying myth, art, history and archaeology. All classes are either Goal 8 or HASS and even better are offered in by the "wine
dark seas" (Homer) of Greece. Join us as we learn about Greek culture and for a swim
in the Mediterranean!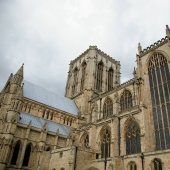 This five-week Michigan Tech faculty-led study abroad summer program takes place in
Carlisle, England at the University of Cumbria from July to August.
Students and staff explore northern England and southern Scotland, through a mix of
course options, field trips, and site visits.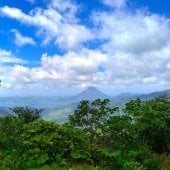 Costa Rica is a world leader in land protection, biodiversity, ecotourism, and reforestation
while also experiencing profound social and economic development over the past several
decades. It is an ideal place for students to learn about sustainability in practice,
rural community development, and population pressures related to urbanization and
migration. Students will also learn Spanish, live in a cloud rainforest, and participate
in daily community life.