The UPERSS program provides research opportunities for undergraduate Social Sciences
students to work closely faculty (or advanced graduate student) to do research, creative
work, or community-based project.
The UPERSS students share an overview of their research experiences at the annual Social Sciences Undergraduate Research Symposium (date TBD). Students
have two options for presenting your UPPERS project and fulfilling this requirement,
described below. Other options, such as co-authoring an article in a journal, presenting
to a class, or presenting at a conference are also an option. All decisions on this
requirement should be made with the faculty mentor.
The presentation format:
Either a poster, website, or visual representation of the project.
A 4-5 minute recorded presentation of the project (4 slides maximum)
Interested and Want to Know How to Get Started?
Review the project descriptions and weigh decisions on time commitments. Contact the
faculty member to initiate the interview/selection process. Send to the faculty:
a short description of your research experiences to date
a statement describing your academic, personal, and career interests
and a statement on how participation in UPERSS aligns with your interests and goals.
The faculty mentor will review and contact you. After confirmation, your faculty mentor
will contact the Social Sciences administrator to sign you up for the course.
The Course You Need
Students sign up for SS 3090 Exploring Undergrad Research in Social Sciences. 1-3
credits; pass/fail. Students earn 1 unit of academic credit for every 3 hours worked
per week (limited to a total of 3 credits per semester). UPERSS is open to all Social
Sciences undergraduate majors.
Learning Objectives
Communicate effectively through writing, speech, and visual information
Develop critical thinking skills
Develop teamwork and accountability skills
Practice presenting results and conclusions of the research
Contact the faculty mentor for the project. Provide a short description of your research
experiences to date and a short statement describing your interest in the project.
If selected, your faculty mentor will contact the Department Administrator to allow
you to sign up for credits for SS3090.
Spring 2021 Projects
Currently available projects and faculty mentor — link will take you to full descriptions
Research Project Descriptions
Western UP Food Systems Collaborations: Community Gardens and Strengthening Regional
Food Networks (Spring 2021)

Faculty Mentor: Professor Angie Carter
Project Description
The student(s) will gain experience contributing to ongoing and existing participatory and
community-based research projects in collaboration with the Western UP Food Systems
Collaborative to strengthen our regional food system, including components such as
community gardens, food pantries, farmers markets, institutional  procurement, transportation,
energy, and cultures. Specific opportunities available, depending upon the student's
interests, include: assisting with planning, building, and assessing the new culinary
garden at the Horizons Alternative High School and/or the therapy garden at the Gundlach
Women's Shelter; collaborating with local farms to develop on-farm sustainability
field days and demonstrations; assist with planning the upcoming local food summit;
assist with the Growing from the Heart food sharing program.
Potential Benefits
Gain research experience working in collaboration with community partners.
Contribute to food and social justice in our region.
Student Time and Commitment
Depending on interests and availability, students could would have the option to do
any of the
following work scheduled around their classes and other commitments:
Variable, depending upon student commitment availability.
Hourly paid position is also available for Spring 2021.
Contact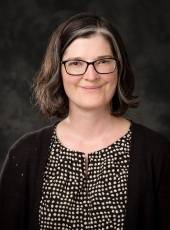 Assistant Professor, Environmental/Energy Justice
Archaeology of the Quincy National Guard Encampment (Spring 2021)

Faculty Mentor: Professor LouAnn Wurst
Project Description
The UPPERSS student working on this project will be involved in all aspects of historical
and archaeological research on the Michigan National Guard encampment located at the
Quincy Mining Company, occupied during the 1913-1914 Copper Country Strike. Students
will 1) work at the MTU archives to collect and synthesize available historic documents
and photos; 2) use these photos to reconstruct the camp's layout and organization;
3) catalog, analyze and interpret the archaeological data excavated from several features
associated with the camp; and 4) produce a draft report summarizing all results as
well as a poster presentation that will be used for state and regional Archaeology
Day activities.
Potential Benefits
Experience in archival research, identifying and analyzing material culture.

Professional report writing and practice presenting research to community groups.
Student Time and Commitment
3 credits; 3-9 hours a week.

Prerequisite SS2200 Introduction to Archaeology or other archaeological experience.
Contact
Ethnic Organization and Diaspora Engagement in the Keweenaw (Spring 2021)

Faculty Mentor: Dr. Kathryn Hannum
Project Description
The Upper Peninsula is home to many ethnic organizations with rich and varied histories.
Due to patterns of industrial migrants in the United States, ours is not an uncommon
ethnic landscape. But do countries of origin continue to impact these communities,
and if so, how? This project will assess the vibrancy of remaining ethnic organizations
and the extent to which members have connections (political, cultural, social, and/or
economic) to the 'origin' country. Students will work to assess the histories, current
vibrancy, and future goals of currently operating ethnic organizations in the Keweenaw
by using interviews and participant observation methods. Students will also research
existing diaspora engagement policies of countries of origin and the extent to which
such policies are affecting the organization members in the Keweenaw. Qualitative
data will be summarized and coded for patterns and themes and used in a larger comparative
project on diaspora engagement policies and their effects.
Potential Benefits
Learning content analysis, interview skills, participant observation, and thematic
coding

Included in all publications resulting from research
Student Time and Commitment
Contact
Developing a University Partnership offering Educational / Cultural Outreach to State
Prison Inmates housed in the Upper Peninsula of Michigan (Spring 2021) 

Faculty Mentor: Susanna Peters
Project Description
Students will work with Susanna Peters for a one semester project intended to develop
a proposal to find ways to create and sustain an educational outreach program between
Michigan Tech and detainees currently incarcerated in Upper Peninsula Michigan Prisons
(particularly Baraga Max but potentially other institutions if online options are
available). The student will find and research other university partnerships offering
educational/cultural outreach programs and consider these models to identify viable
project options for Michigan Tech to undertake.
The student will draft a preliminary proposal to present to and work with the local
prison / and or jail populations in the Upper Peninsula of Michigan. The proposal
will include details such as suggestions for appropriate literature, and writing/creative
projects for the inmate population. We undertake this project with the understanding
that this may be particularly challenging due to the current COVID lockdown of state
correctional institutions, therefore the student involved may also decide survey options
for online programs. If the project gets authorized the student may continue to work
to implement the project.
Potential Benefits
A better understanding of the goals and challenges of the Department of Corrections.

A better understanding of the educational goals and challenges for detainees in the
DOC.

Gain experience researching educational programs throughout the state.

Gain experience dealing with State officials and employees to initiate a viable program.

Gain experience creating a draft budget of costs for developing a sustainable program

.
Student Time and Commitment
Contact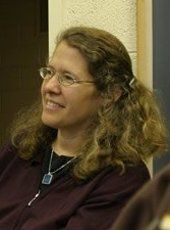 Lecturer in Law and Society
Historic Cemeteries: Mapping, Management, and Memory (Spring 2021)

Faculty Mentor: Professor Tim Scarlett
Project Description
Help Copper Country community organizations with their legacy cemeteries. Community
leaders approached Michigan Tech seeking help with mapping and remote sensing, geospatial
visualization, planning for sustainable management, enhanced protection, and potential
public interpretation of neglected cemeteries. Using tools like Ground Penetrating
Radar and other remote sensing and mapping technologies, in conjunction with archival
and oral history research, to help build inventories of burial grounds. Through a
review of published literature on cemetery archaeology and management, provide recommendations
on best practices for community organizations and municipalities for a problem facing
many rural towns in the United States. Help to build connections between the cemetery
inventory and online geospatial research tools, like findagrave.com and ancestry.com, with an eye to building a robust management tool, facilitating heritage building/place-making
among local and the online communities of the "Copper Country Diaspora," creating
useful interpretive material, and enhancing heritage tourism development in these
communities.
Potential Benefits
Dovetail with other student classes, individual skill learning choices, and career
plans.
Place more emphasis on remote sensing and geospatial technologies; community-engaged
or collaborative study; development of web resources, tools, or data structures; archival
and/or oral history work; or heritage tourism or educational program development.
Student Time and Commitment
May vary based on student commitment ability/availability.
Contact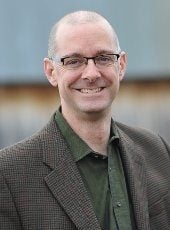 Associate Professor of Archaeology and Anthropology
Renewable Energy Transitions In Michigan (Spring 2021)

Faculty Mentor: Professor Richelle Winkler
Project Description
Renewable energy transitions in Michigan. As part of a large interdisciplinary and
collaborative project, there are student research opportunities to engage in understanding
the social, policy, economic, and technical contexts for a renewable energy transition
in Michigan. Activities and commitments can vary based on student interest.
Potential Benefits
Student Time and Commitment
Varies based on student availability
Students may also choose to register for directed study credits in association with
work and study on this project
Contact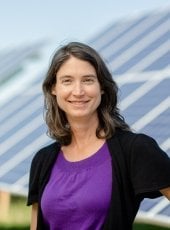 Professor of Sociology and Demography, Social Sciences
Michigan Tech Inventory of Historic Scientific Instruments (IHSI) (Spring 2021)

Faculty Mentor(s): Professor Steve Walton and Professor Andrew Fiss
Project Description
Work with history of science faculty who are cataloging the surviving historic scientific
instruments on campus. Many departments have legacy equipment, sometimes still in
use, that shows the important development of scientific and engineering research and
teaching on campus from 1885 to present. In assisting with this project, you will
contribute to the growing record of instruments at Inventory of History Scientific Instruments, help explain the importance of these instruments within institutional history, and
preserve information about some instruments that may be discarded. With alumni, staff,
and faculty, you can help argue that historic instruments should be kept as important
reminders of their field.
Potential Benefits
Assist in direct catalog, including photography of instruments and historical research
on the use of instruments within different fields.
Write collaborative essays on a class of instruments.
Use cataloged instruments as interpretive objects to investigate historical and philosophical
perspectives on the material practice of science.
Student Time and Commitment
1­–3 credits, (1-3 hours of work a week) .
Proportional amount of time spent researching or reading independently.
Students new to the project will be given an initial training session.
May also be funded through summer research.
Contact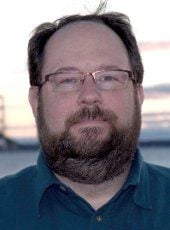 Associate Professor of History