Retail experts predict many back-to-school shoppers will trim non-essential spending amid high inflation and fuel costs and put the money toward school and college supplies this year.
The new school year's retail sales are expected to top $111 billion across the U.S., setting a record as South Carolina and 15 other states once again offer shoppers a chance to save a few dollars on clothes, computers and composition books.
"Families consider back-to-school and college items as an essential category, and they are taking whatever steps they can, including cutting back on discretionary spending, shopping sales and buying store- or off-brand items, in order to purchase what they need for the upcoming school year," said Matthew Shay, president and CEO of the National Retail Federation, which sponsored a recent survey on consumer trends.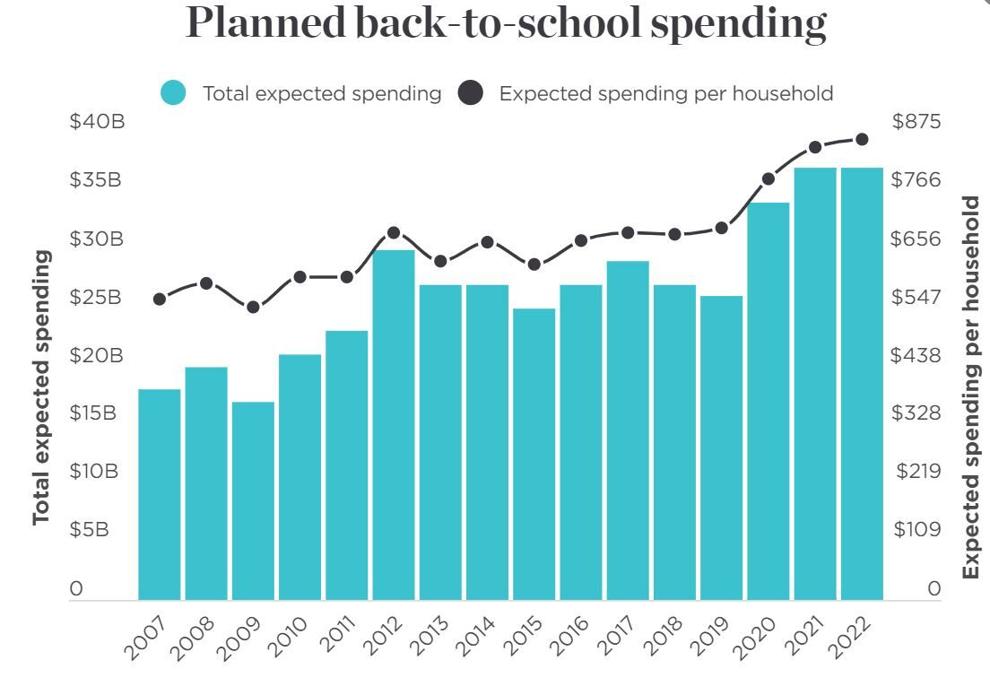 A recent study by online personal finance company WalletHub said inflation is a concern this year, but families don't want to skimp on their children's schooling needs.
The survey found one-third of parents plan to spend more on classroom expenses than in 2021, and three-fourths of them believe their children's education is worth going into debt for.
"The best things parents can do to save money on back-to-school shopping are take advantage of state sales tax holidays, shop around for the best deals on your biggest purchases, and make sure they have a credit card with great rewards," said Delaney Simchuk, WalletHub analyst.
Retail sales for the new school year rank as the second-biggest shopping period of the year behind year-end holiday sales, and for the 23nd time the Palmetto State will offer shoppers a bit of a reprieve through its annual tax-free weekend on Aug. 5-7.
Spending by parents on children in grades kindergarten through high school is expected to match last year's $37 billion while the cash outlay for college-aged children will rise 4.2 percent to $74 billion, according to the National Retail Federation.
Families with children in elementary school and through the 12th grade plan to spend an average of $864 on school items, up about $15 from last year. Those with students in college will shell out much more, about $1,200 per student.
Given this year's inflationary pressure, traditional retail sales events may play an even larger role for back-to-school and college shoppers, the trade group said.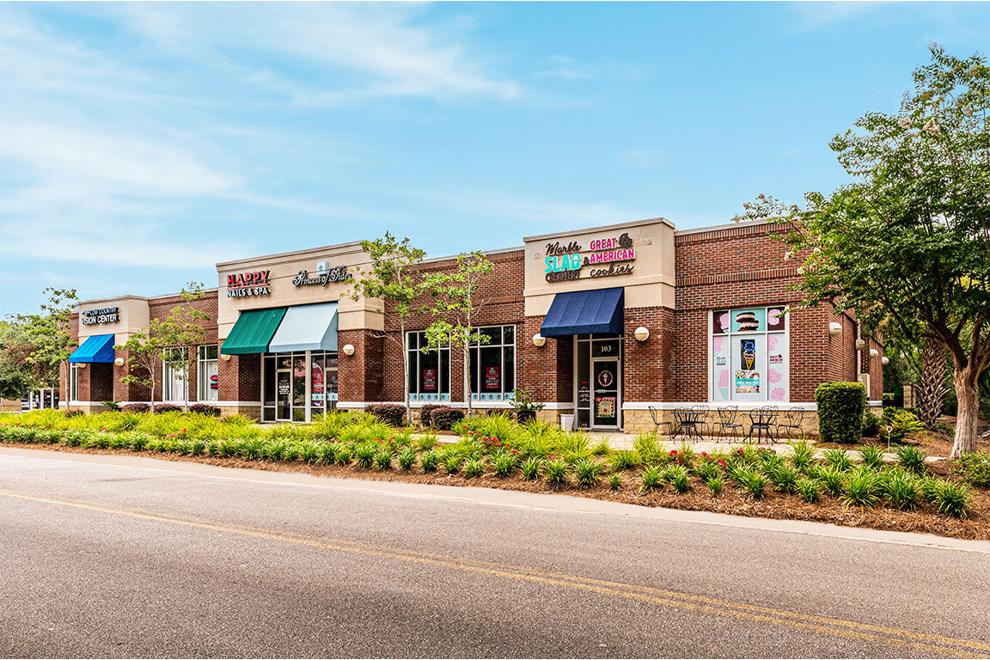 "We are seeing real shifts in the way people are shopping and spending on back-to-class items since before the pandemic," said Phil Rist, executive vice president of strategy at Prosper Insights, which conducted the consumer survey for the trade group. "As a result, retailers are also shifting by bringing in inventory earlier and extending back-to-class offerings."
Nearly half of all shoppers will go online for school supplies, but the majority still plan to step inside a brick-and-mortar shop to buy what they need. Shops most visited will be department stores, discount retailers, clothing sellers and electronics outlets.
'You have to have it'
Jennifer Robinson of Summerville estimated she'll spend about $800 or so on back-to-school supplies.
Shopping with her two sons, Landon, 8, and Mason, 5, at Target in West Ashley, the personal banker said she had already ordered many of the items online, but she decided to pick up a few others, such as folders, markers, a pencil box and hand sanitizer.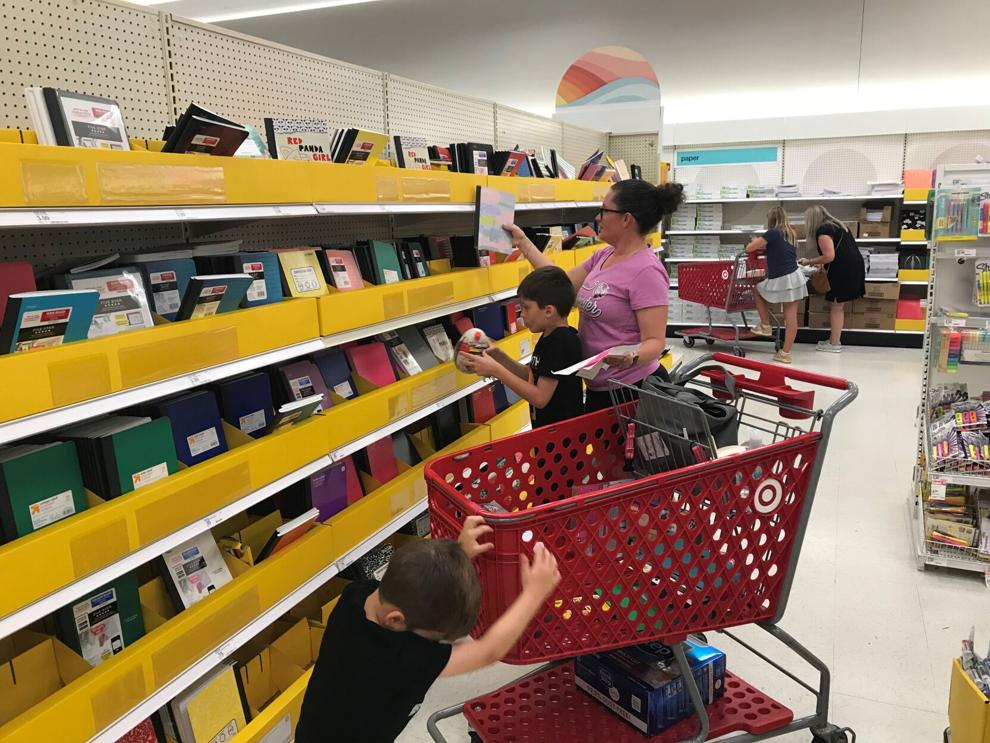 In North Charleston, Ava Amani of James Island scoured the stacks of multicolored binders, crayons and pencils with her son Andrew, 11.
She's shopping early because her son's school starts Aug. 3, two days before the tax reprieve.
"I would wait, but I want everything lined up ahead of time," Amani said.
She's also not planning to spend anywhere near the projected $864 per family on school.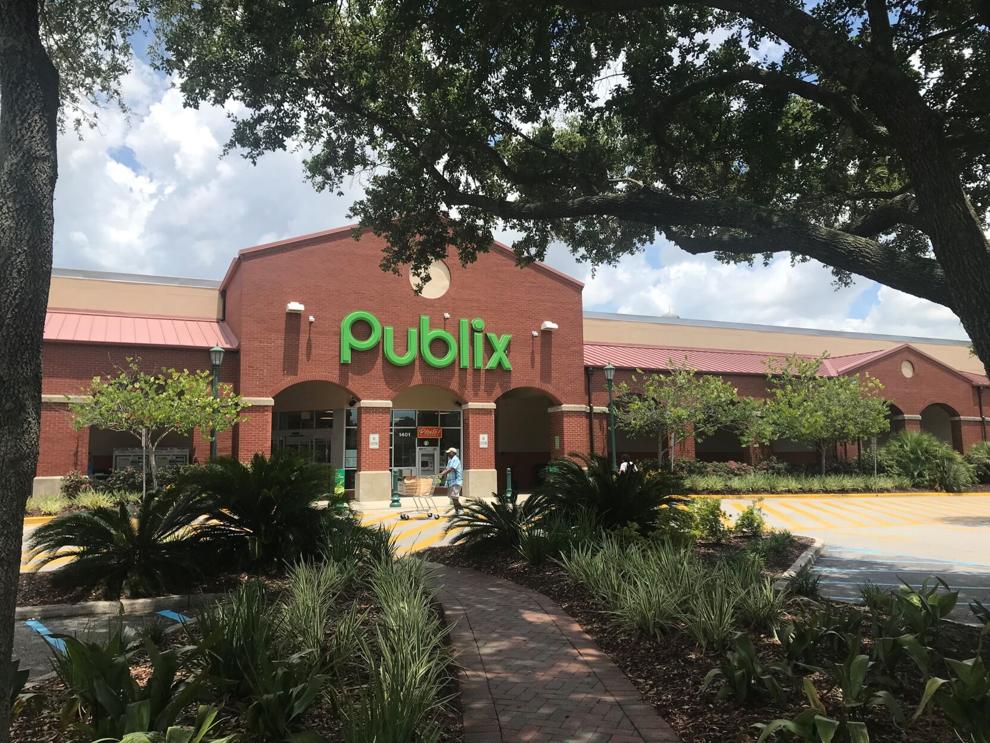 "I'd like to say below $100, but he might need a new pair of shoes, so it will probably be a little more," Amani said.
"Prices have gone up on everything, and he hasn't grown that much so he can wear a lot of the clothes he already has to school," she said.
Amani also is trying to cut back on spending, given the high rate of inflation and cost of gasoline.
"I'm cutting back on extra things I normally throw in my cart like cookies and that pretty notebook that I might not ever use," she said.
Robinson said she hasn't really cut back on spending overall and she called school items essential.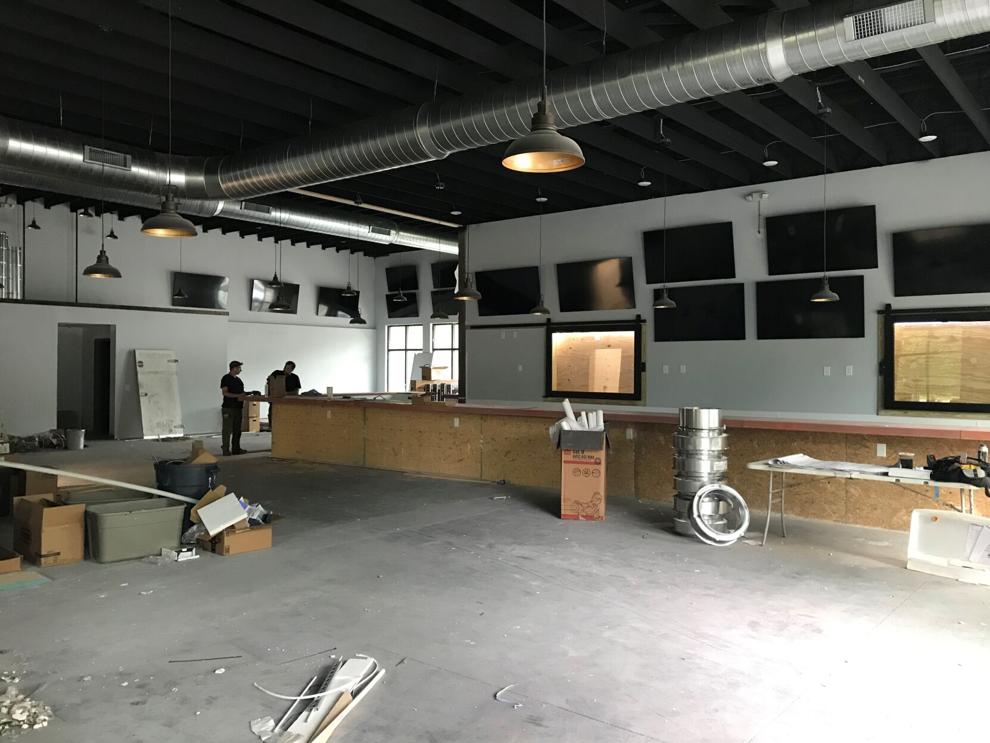 "I haven't cut back on school stuff because you have to have it," she said. "Education is important."
Lisa Ray of West Ashley said she, too, has not cut back on spending. She expects to lay out about $400 for her daughter, Carter, on school supplies and uniforms.
"We were out shopping for groceries, so I decided to get some school supplies while I was here," the single mom said.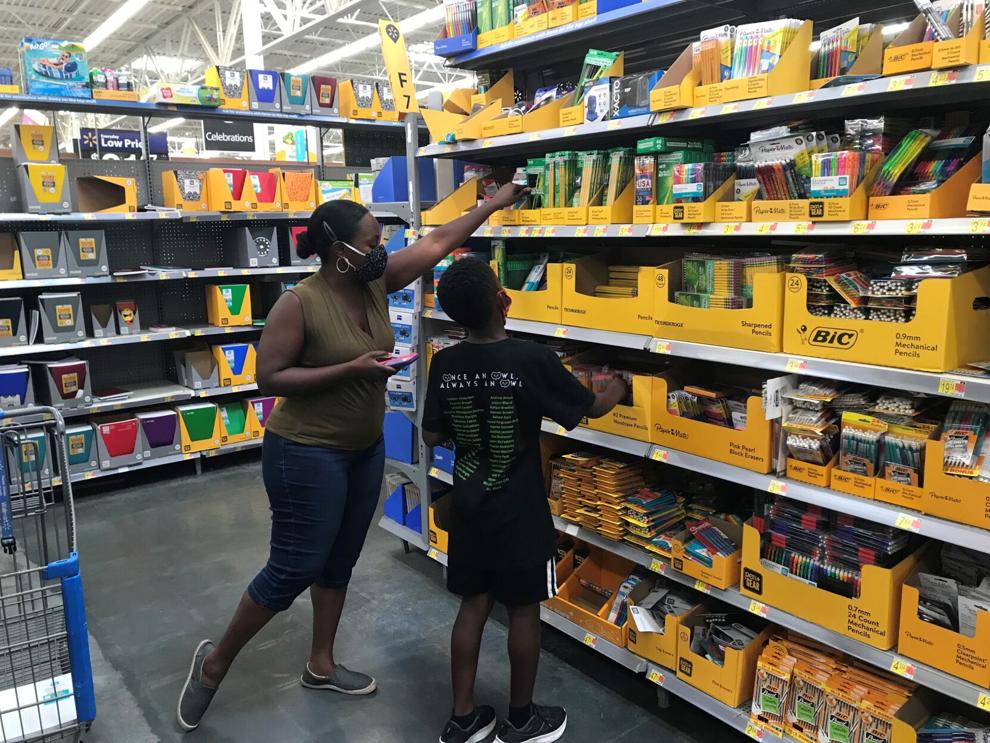 The S.C. Department of Revenue encourages shoppers to take advantage of the 72-hour tax holiday that starts at 12:01 a.m. Aug. 5 and runs until midnight Aug. 7. The agency estimated that consumers in past years have saved between $2 million and $3 million during the holiday that started 23 years ago. Shoppers do not have to pay the state's 6 percent sales tax or any applicable local taxes on eligible items.
Ben Homeyer, director of the South Carolina affiliate of the National Federation of Independent Business, urged back-to-school shoppers to support small businesses.
"Main Street got through the pandemic only to run smack into labor and supply chain issues and the worst inflation we've seen in decades," he said.