Program Information
The Department of Social Sciences is home to two unique interdisciplinary graduate
programs: MS and PhD in Environmental and Energy Policy, and MS and PhD in Industrial Heritage and Archaeology. Both programs involve interdisciplinary engagement
across the social sciences, drawing on anthropology, geography, history, political
science, and sociology, and using tools from geospatial sciences, archaeological sciences,
statistical analyses, and ethnographic research to examine real-world problems impacting
communities and their environments. We prepare students for professional opportunities
that require interdisciplinary solutions in government affairs, industry, and academia.
Our programs are unique because they:
are interdisciplinary and prepare graduates to understand and solve the world's most-pressing
problems.
offer funded opportunities for students. Most students in our programs are funded,
with two years of funding available for MS students and three years available for
PhD students.
are student oriented, allowing for direct and meaningful engagement with faculty.
provide opportunities for students to be involved in research, publishing, and professional
development throughout their course of study.
Environmental and Energy Policy
MS | PhD | Accelerated MS
Students conduct research helping frame and support our society's environmental and
energy policy goals, strategies, decisions, and programs. They use tools from multiple
disciplines for integrated, interdisciplinary assessment in sociology, geography,
anthropology, political science, economics, history, sustainability science, and ecology.
Master's program students are prepared for private and public sector positions that require understanding
policy in the context of citizen dynamics and wider societal issues.
PhD program students are prepared for research in government, non-governmental organizations
(NGOs), and corporate settings, and to specialize in specific policy areas and environmental
issues.
Industrial Heritage and Archaeology
MS | PhD | Accelerated MS
Students work on heritage issues in industrial communities and post-industrial sites.
Our unique program, based in the Upper Peninsula of Michigan's Copper Country, draws from interdisciplinary concepts and tools in history, archaeology, and anthropology.
Our students work with communities to interpret, document, educate citizens, and answer
significant social, historical, environmental, and economic questions about the impacts
and legacies of industrialization on communities.
Master's program students are prepared for cultural resource management positions in government for
the private sector.
PhD program students are prepared for research careers in heritage management in public and private
sectors.
Accelerated Master's Program
The department also offers the option for both its EEP and IHA programs by which students
in a current BS/BA program can then take one additional year of graduate classes and
receive an MS degree in EEP or IHA. See the links below for each program and also see the graduate school's page on the AMP for general information on the program. To create flexibility for our students during
COVID-19, Spring 2020 graduates are now eligible to apply for the Accelerate Master's
Program through August 2020.
Funding Opportunities
Graduate teaching assistantships, which include stipends and tuition waivers, fund
up to two years of graduate training for the master's degrees and up to three years
for PhDs. Research assistantships are also available through individual faculty research
programs. Announcements are posted here when assistantships are available.
Office of Surface Mining VISTA Master's Programs
OSM/VISTA Master of Science degree programs blend practical field research and experience with community service
in historic mining communities. We help students transform these pivotal experiences
into professional careers. Offered through Michigan Tech's partnership with the program
operated by the United States Office of Surface Mining Reclamation and Enforcement
(OSM) and the AmeriCorps Volunteer in Service to America (VISTA) program, the program
includes volunteer preparation, one year of service, and a return to campus, where
students can earn a master's degree in industrial archaeology or environmental and
energy policy.
Program Director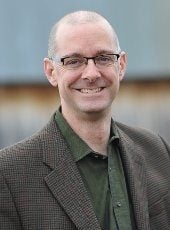 Timothy Scarlett
Associate Professor, Archaeology and Anthropology
Graduate Director, IA/H and EEP

906-487-2359
[email protected]
Each of our graduate programs is oriented toward collaborative, interdisciplinary
research experiences. As a masters student, you will complete an independent thesis
research project in collaboration with a faculty advisor, which strengthens your ability
to work with a variety of stakeholders in your professional field. The PhD programs prepare
you to conduct critical research that informs policy and management decisions regarding
heritage, energy, and/or the environment. The Department of Social Sciences is unique
in its ability to provide opportunities for intensely collaborative work across a
wide range of disciplines on a variety of projects grounded in community well-being,
social justice, and improved management of natural and cultural resources.
We aim to provide funding support to graduate students in both MS and PhD programs
through teaching and research assistantships or other arrangement. If you are interested
in integrating your MS work with applied, community-based work, the OSM-VISTA program provides a way to enhance your experience and support your studies while
obtaining a degree.
I welcome your questions about the opportunities available here at Michigan Tech,
and thank you for your interest in our programs.
Timothy Scarlett
Associate Professor, Archaeology and Anthropology
Graduate Director, IA/H and EEP

906-487-2359
[email protected]
The Department of Social Sciences at Michigan Technological University houses two
distinct graduate programs: an MS or PhD in Environmental and Energy Policy and an MS or PhD in Industrial Heritage and Archaeology. Both of these programs provide unique opportunities
to learn about the problems and possibilities for sustainable resource use and management.
Program Staff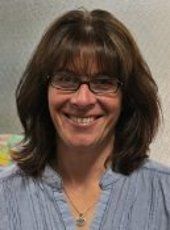 About the Area
Houghton and Michigan's famous Copper County and Keweenaw Peninsula are ideal locations
to study industrial heritage. Faculty and students rely upon the superb holdings of
the Michigan Tech Archives and Copper Country Historical Collections in the University's J. R. Van Pelt and John and Ruanne Opie Library. The industrial
archaeology graduate programs also maintain close ties with the Michigan Historical Center, Keweenaw National Historical Park, and Isle Royale National Park, as well as Hiawatha, Ottawa National Forests, and several state parks, wilderness areas, and heritage sites. Faculty and students
work within several academic organizations. Of particular note, Michigan Tech provides
leadership and programmatic support for the Society for Industrial Archeology (SIA) and The International Committee for the Conservation of the Industrial Heritage (TICCIH).